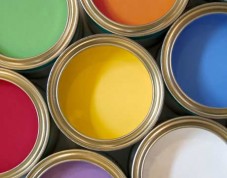 The Picasso Picture Show has been designed to highlight the importance of team work and communication in a fun environment.
The objective of this exercise is for the team to recreate the paintings viewed in the initial briefing. Only one draw back – the whole team will never see it again. They must rely on their appointed communicators.
The whole team will have seen a large version of this image in the briefing for the event. However, they must now complete their own interpretation utilising the materials provided.
Each team will only have to paint a section of the bigger picture – can you and your team bring your individual sections together to create a new masterpiece?
The initial image will be available for viewing for a few brief minutes at which point the team appointed communicators must make as many notes as possible to relay the image to their colleagues. The image they will be viewing is on a smaller scale and calculations must be made to increase the size to fit the canvasses that have been provided.
Enquire now or call now on 0845 508 5508
Related categories: Team Building