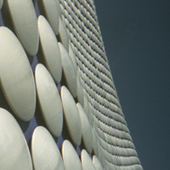 Birmingham offers a mix of mainstream and alternative activities, so it doesn't matter what your stags or hens are into. Bustling with pubs, clubs, shops, cafes and nightlife you'll have plenty to choose from and places to go.
A sprawling metropolis with more canals than Venice, it is also host to the country's number one lap dancing venues – which is key to the success to every stag night, there are also many strip clubs that specialise in ladies entertainment.
It is the second largest city in the U.K and offers a diverse range of activities. It is not as famous for naughty binge drinking antics as some cities but has an exciting and amazing mix of bars, beers and boys and girls! After experiencing the fantastic range of pubs and clubs that are on offer, why not spice up your night with a famous Brummie Balti.
Birmingham Stag Weekends - Birmingham is a top destination for stag parties looking for a superb stag weekend away. Birmingham is a fantastic option for a quality stag party with plenty of things to do from top daytime activities to an amazing nightlife. Your stag night is sure to be a success and one to remember! For stag nights in Birmingham call us NOW on 0845 508 5508