Accommodation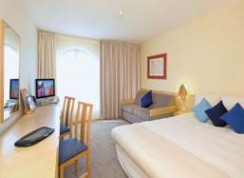 Accommodation in a superb city centre 3* hotel including breakfast. All of our hotels are located centrally for your convenience cutting out the need for taxis to the main nightlife areas. You can rest assured that we will provide you with the best choice for your group to make this a party to remember!
All rooms will be en-suite twin unless requested otherwise
NB
A single person supplement is likely to apply to odd numbered groups
4* and 5* options are available upon request at additional cost
Daytime – Paintball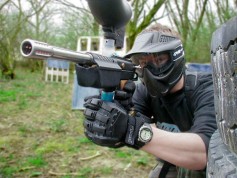 Hide or hunt? Find or be found? Attack or defend? When your heart's pounding and the adrenalin is pumping, can you stay calm? Can you shoot straight – can you See straight? Welcome to Paintball!
After equipping with a state of the art semi-automatic paintball gun, camouflage coveralls, head protector and full face goggle system, you will play a series of scenario games, supervised by the game marshals – also trained to ensure that you have a great time. As the day progresses you will grow in confidence and ability – will you win the coveted Top Gun award? Or win a game single handedly for your team? Are you a crack shot sniper? Or a spray from the hip commando?
Price from £75.00 (1 nights)
Price from £125.00 (2 nights)
For more details about this package Enquire now or call now on 0845 508 5508