Are you fed up of all the depressing TV and news headlines banging on about taxes, inflation rates, interest rates etc etc. Well we teamed up with a number of top hotels and nightclubs to offer you this superb moiney saving package for you to beat the credit crunch! With 2 nights bed and breakfast in a city centre hotel and 2 nights free nightclub entry you sure to be on to a winner. What you choose to do in between is up to you..
Hotel
A superbly located city centre hotel offering fantastic accommodation and all modern facilities providing you with a perfect base to explore the cities delights
VIP Nightclub Entry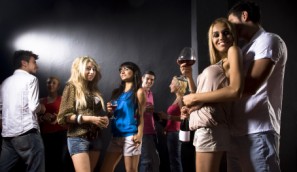 Round off the night with a mean dancing performance whilst shouting your name at someone only a foot away. We take you to the head of the queue of one of the city's liveliest nightclub venues, removing the uncertainty of where you're going to go, and whether you're going to get in when clubbing time comes around. With loads of nightclub options available including 70s, 80s, techno, multi-theme, stylish glamour and assorted party cheese!
Min group size: 8
1 night from £45.00 per person
2 nights from £90.00 per person
For more details about this package Enquire now or call now on 0845 508 5508