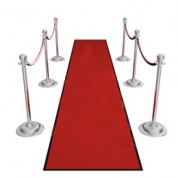 If you're venturing to Bournemouth for a weekend away or just for a night out with the mates, a VIP Wristband is the essential must have item.
Wearing a Bournemouth VIP Wristband turns you into a VIP for the night giving you FREE ADMISSION AND QUEUE JUMP into Bournemouth's best CLUBS and BARS including Club 176, Toko, Lava/Ignite and many more. DRINK OFFERS including buy 1 get 1 free!!! Up to 25% DISCOUNT at award-winning BARS and RESTAURANTS. Plus loads more!!!
Turn your night out into a night you won't forget With a Bournemouth VIP Wristband REMEMBER!! It saves to be a VIP!!
Enquire now or call now on 0845 508 5508
Related categories: Bournemouth, Destination Specific Hen Activities, Destination Specific Stag Activities, Destinations in the UK, Hen Do Ideas, Stag Parties