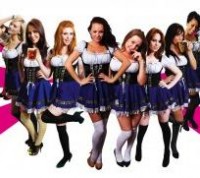 Fancy something hotter to look at than your fellow stags? With the sexy Bavarian ladies the best man's job is made easier!
The girls arrive dressed, take you on a fully planned pub crawl, collect the kitty, take the drinks orders, and proceed to deliver fresh drinks, to your hand, until the night is over or the money runs out. They provide receipts for every transaction and return unspent kitty to you. Additionally, they bring a selection of games, forfeits and dares. They move the group from venue to venue, keeping everyone together, doing head counts and they even call taxis if and when needed.
Blah blah blah… We could go on. They look hot, bring you beer and let you have all the fun! What else could you want!?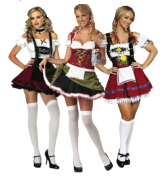 Enquire now or call now on 0845 508 5508
Related categories: Bournemouth, Brighton, Bristol, Cardiff, Destinations in the UK, Leeds, Liverpool, London, Manchester, Newquay, Nottingham, Oxford, Stag Parties, York