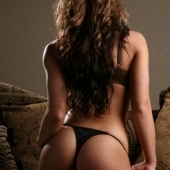 It's your big night night out in Madrid. A great 3-course dinner with copious wine and beer. And something rather tasty for pudding – a personalised (very personalised actually) striptease in your own private room by a gorgeous Spanish girl. Afterwards our guide will take you on a mesmerising tour of central Madrid's world famous nightlife. We'll take you to the happening bars and clubs in this all-night party city and make sure you get to the places you'd never have found alone! Expect not to get to bed till well after breakfast!
What is included:
-A 3course dinner with tapas starter, a choice of mains and desserts. – Average ¾ bottles of wine per person, or beer equivalent.
-Our local rep will take you around bars and clubs afterwards.
-One free drink at clubs (after paying at door)
Enquire now or call now on 0845 508 5508
Related categories: Destination Specific Stag Activities, Destinations Abroad, Madrid, Stag Parties