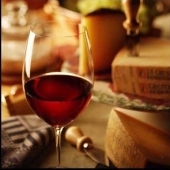 The classic French gourmet pair in one afternoon! A Wine and Cheese Lunch at Ô Chateau is a must for every Parisian tourist!!!
Beginning with a flute of Champagne, you will be expertly guided in a wonderful tasting experience by our sommelier. Our new twist on a Tasting Lunch will allow you to learn first hand food and wine pairing as well as wine tasting techniques.
You'll leave your tasting with a better understanding of France's major wine regions and with a greater appreciation for France's wine, including its Champagne! A day spent walking around Paris can sure create an appetite, but we'll make sure you won't be hungry at the end of this tasting!! Santé et bon appetit!!!
Enquire now or call now on 0845 508 5508
Related categories: Destination Specific Hen Activities, Destinations Abroad, Hen Do Ideas, Paris