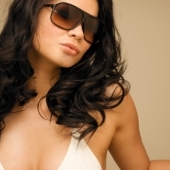 Don't waste your time wandering around looking for good places – hire an experienced local guide to show you round the city's best beer and bars! It's better than a guide book – you decide the kind of places you are after, and your guide will take you there. Then finish up at a top club in the centre, where you'll get escorted past the poor souls in the queue with FREE VIP entrance! The price includes guide hire for 4 hours and free club entry tickets. All tours are done exclusively for each group and starting times can be as late as 11pm. One Rep is provided for every 8 people in your group, so if you have a big group then you have the chance to split up if you want.
Includes: 1 guide per 8 people, free club entry
Approx. time: Min 4 hours, no max..
Enquire now or call now on 0845 508 5508
Related categories: Berlin, Bratislava, Budapest, Hen Do Ideas, Krakow, Prague, Riga, Stag Parties, Tallinn, Vilnius, Warsaw