Many people like doing things themselves in their own way with their own wishes. When it comes to hen parties this can become very stressful especially when you have a wedding on its way… Now we all know how manic weddings can be!  It is a very good idea taking on hen party organisers to plan your hen weekend. Using a hen party organiser brings you no stress at all and saves you plenty of time as the planners take it all upon themselves.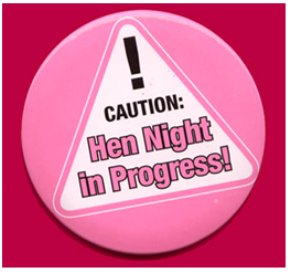 Hen party organisers that specialise in these events know exactly how it works with many contacts in place so why not hand it over to them people and you take a back seat. FunkiMunki has been established for over seven years and have successfully sent thousands of groups away to various locations both in the UK and abroad. We know what you girls want and we have enough experience and expertise to provide a proven, quality service. We source only the best suppliers and due to our buying power get excellent discounts which we then pass on to the you, the customer. When organising the weekend yourself it can be a logistical nightmare just finding a
hotel that will take a large group of girls let alone finding the right activity centres and availability. This is where we come in. We will tie all of this up for you, take away all of the hassle manage your booking so everything runs according to plan. As the big day is approaching a great send off is always important so to make it the best and most memorable experience of celebrating the last of single days then getting yourself a hen party organiser to plan your perfect party is definitely not a bad idea.
Enquire now or call now on 0845 508 5508
Related categories: Blog