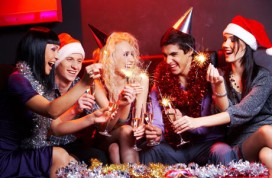 The festive season is looming!
Too busy to organise your staff christmas party?
Reduce the hassle and let FunkiMunki do it for you. Just give us the number of attendees, possible dates and what you want to do. Then we will organise everything for you, and won't charge you for the service!
Some of the Christmas parties we offer are nights such as cocktail making parties, racing Christmas parties, murder mystery parties or office parties, but if there's something we don't already do that you fancy, we'll source it for you!