Celebrity Hen Parties – How They Spend Their Last Days Of Singlehood!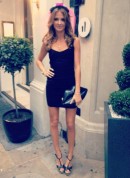 Millie Mackintosh now wed to hubby Professor Green partied with her friends all night at INK at Leicester square which is owned by Mr Green himself. The former Made in Chelsea star started off with an elegant afternoon tea at London's finest hotel, the TV Star/model looked dazzling in her black dress and bright pink veil and said to be enjoying a cheeky glass of champagne!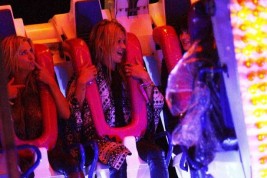 Kate Moss has been put down for having one of the coolest hen parties in history. The supermodel seemed to be having the time of her life at Isle of Wright Festival where her hen bash took place. Kate and her friends enjoyed the ride in pink hummers & lots of champagne going round; partying hard singing at the top of their lungs. During the festival Kate and her group headed to the fair rides going on roller coasters and all sorts, Kate's Big Fat Gypsy Hen Bash went down well full of partying drinking and thrilling rides. No wonder she had the coolest hen!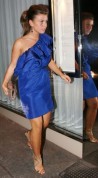 Coleen Rooney hitched to Wayne Rooney had an extravagant hen weekend in the lively city of Manchester. The footballer's wife went all out with hours of pampering and spa sessions for her friends & family. Joining her weekend was mother in-law Jeanette Rooney…  now that must have been a tad scary! The party headed to a lavish restaurant enjoying exquisite cuisines, champagne & wines. The last stop of the night was Panacea club where the bride to be in her stunning vibrant blue one shoulder dress and her team players partied till the early hours of the morning.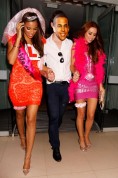 Rochelle Wiseman and Una Healy joined forces in celebrating the end of single life, at their joint hen party the brides to be and friends had a fun filled day doing all sorts like Zumba classes, horseriding and taking a relaxing approach having massages make overs and facials spending most of the hen at Champneys Tring Health Resort , London.  But that's not it the night was still young and the party headed to the heart of London, where masks of Marvin Humes husband of Rochelle Wiseman were worn by the party. Shame we didn't see any masks of Una Healy special man Ben Foden! The question is does this beat Marvin Humes crazy 8 day stag do in Vegas? Hmmm!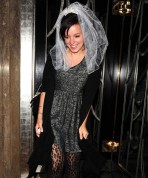 Lilly Allen took a classy approach for her hen enjoying her last days of singlehood with Gordon Ramsey; the top chef delivered a cookery lesson getting her prepared for life in kitchen. She later tweeted about Ramsey stating he was brilliant and how she was very lucky girl… Well there's nothing like a cook up on a hen party! Lilly carried on partying all night long and posting pictures on social network of some stripper's pair of feet now that's interesting, well at least it's safe to say she was loving her last few days before the big day!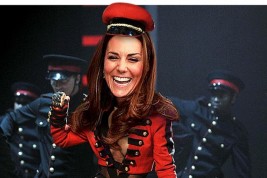 The Duchess of Cambridge Kate Middleton went for a pop themed hen do; believe it or not she dressed up as Cheryl Cole in the famous red military outfit worn in 'Fight for This Love'. Kate learned all the moves and lyrics and went for a full blown performance… That's something we would all love to see Kate! She also celebrated the last of single days in a private party with close people organised by her sister Piper Middleton.
Enquire now or call now on 0845 508 5508
Related categories: Blog