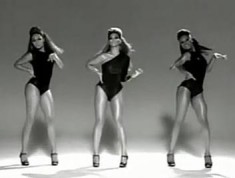 "Single Ladies (Put a Ring on It)" gained popularity for its catchy hook and theme of female empowerment, and it was ranked number one on Rolling Stone magazine's list of the Best 100 Singles of 2008 and number two on MTV's list of the Best Songs of 2008.
The choreography-driven video achieved great success, prompting a legion of imitations and parodies, and became known for starting the first major dance craze of the millennium and of the internet.
The class will last for 2 hours and will be choreographed by a professional dancer who will take you through individual steps and moves. The Routine is broken down into chunks meaning even the less experienced amongst you will have no trouble in picking it up! After all the laughing, joking and body popping it will all be brought together at the end in a routine that would have you prowling like a Pussycat and bopping like Beyonce.
Enquire now or call now on 0845 508 5508
Related categories: Birmingham, Blackpool, Bournemouth, Brighton, Bristol, Cardiff, Chester, Destinations in the UK, Edinburgh, Glasgow, Hen Do Ideas, Leeds, Liverpool, London, Manchester, Newcastle, Newquay, Nottingham, Oxford, Sheffield, Swansea, York