Accomodation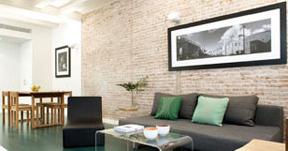 There are an outstanding number of luxurious hotels and apartments in Barcelona in excellent locations and providing top class facilities.
All packages include:
•Complimentary Beer On Arrival
•Full English Breakfast Everyday
•Beddings
Water Sports
Enjoy a day on the water in the Costa Brava region. You'll be sure to see all the coast has to offer as you explore it by sail, kayak, and windsurf.
Relax aboard our sailboat before paddling across the sea in one of our kayaks. End the day with the exciting sport of windsurfing.
Dinner
This includes transfers to and from the venue, and when you return to the city you will be treated to a 3 course meal in a Port side restaurant.
Arrival and Departure
Remove all the hassle and let transers be arranged for you!
On arrival a guide will meet you at a specified airport and then show you to your vehicle and take you directly to your accommodation in Barcelona!
On Departure the guide will collect you from your accomodation and take you to your designated airport. Simple and stress free!
Airport transfers include the follwing:
•Meet and greet at Barcelona airport
•Private minibus transfer
•Driver
•Free beer on arrival at a local bar
(Prices vary on package choices)
For more details about this package Enquire now or call now on 0845 508 5508