Accomodation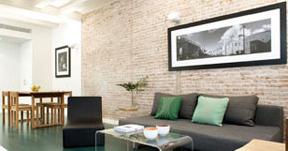 There are an outstanding number of luxurious hotels and apartments in Barcelona in excellent locations and providing top class facilities.
All packages include:
•Complimentary Beer On Arrival
•Full English Breakfast Everyday
•Beddings
Scenic Drive
Take a drive through to Costa Brava's most scenic coastal lines, the village of Saint Fealiu. Scenes that are so beautiful you will feel like your on a post card! Discover the wonders of the village's ancient pirate history and get ready for some fun in the water!
Caves and Kayaking
Dive into the deep Mediterranean sea and swim through a maze of treasured caves. Discover a variety of tropical marine life as you snorkel through crystal clear waters. After exploring under water, see what the coastline has to offer by kayak. See why many call this the most spectacular places on Earth!

Barbecue
After a long day on the water, you will be able to relax at a castle, north of Barcelona, where you will be treated to a full barbecue dinner! Enjoy an assortment of meat and vegetables and take in the scenic view. We will be served a free beer on arrival, and a full bar will be available for the entire evening.
Arrival and Departure
Remove all the hassle and let transers be arranged for you!
On arrival a guide will meet you at a specified airport and then show you to your vehicle and take you directly to your accommodation in Barcelona!
On Departure the guide will collect you from your accomodation and take you to your designated airport. Simple and stress free!
Airport transfers include the follwing:
•Meet and greet at Barcelona airport
•Private minibus transfer
•Driver
•Free beer on arrival at a local bar
For more details about this package Enquire now or call now on 0845 508 5508